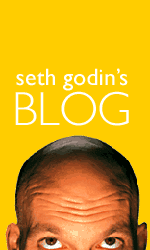 Thank you Seth Godin for inspiring today's post.
When a customer asks for a product you're out of, do you offer an excuse or an explanation?
They are not the same. And it's the difference between good service and bad service.
An excuse shows your failure. An explanation shows you accept responsibility for the failure and that you'll do whatever you can to fix it.
Sure there are manufacturing issues, credit problems and weather delays.
Your customer doesn't care. They just want their product.
What's your excuse?
Tweet