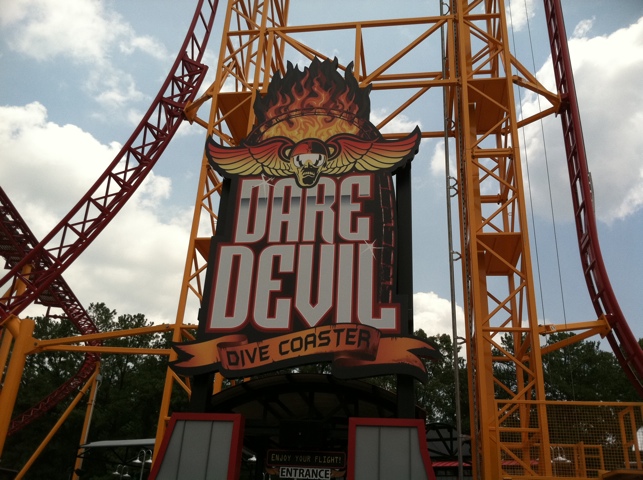 Ready to take a dive?
We've talked about taking risks recently. How would you react if you were known as the dare devil?
Is that a good thing?
Sometimes taking that risky step will start you on a wild ride. Each time I've done it I've always made it safely back to the loading area.
It's a calculated risk. There are plenty of ups and downs along the way. Twists and turns await you around each bend. Sometimes you're upside down too. The ride has slow climbs and super fast downhill runs.
But the views and the thrills are amazing! Go ahead and climb aboard.
Tweet