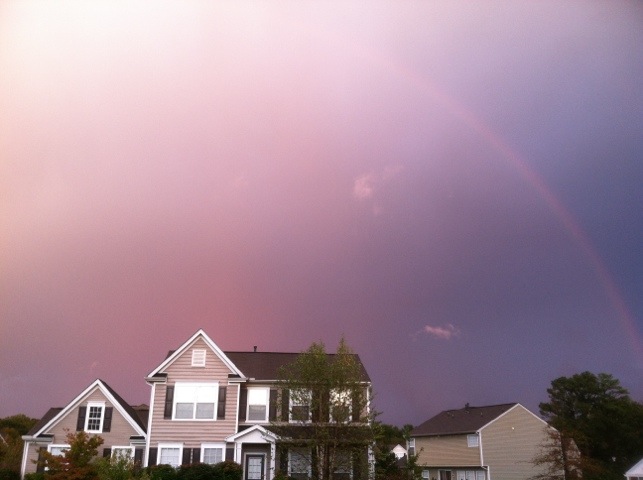 Hopefully you can see the rainbow. A symbol of hope.
Praying for a better day today. I'm not saying yesterday was bad. Okay, I'll admit it wasn't good. But I have to be better today. My customers need me to be at the top of my game. It's the least I can do for them.
Or is it? I could do nothing. I could just sit for four hours and collect a check.
But that goes against my duty. It shows despair rather than hope. And I firmly believe that God has placed within us a sense of hope.
That's why we have to give our best each day. We have to find ways to improve on the job we did yesterday. We have to grow. Or else we shrink and die.
So, yes. Resolve to improve today! Who is with me?
Tweet