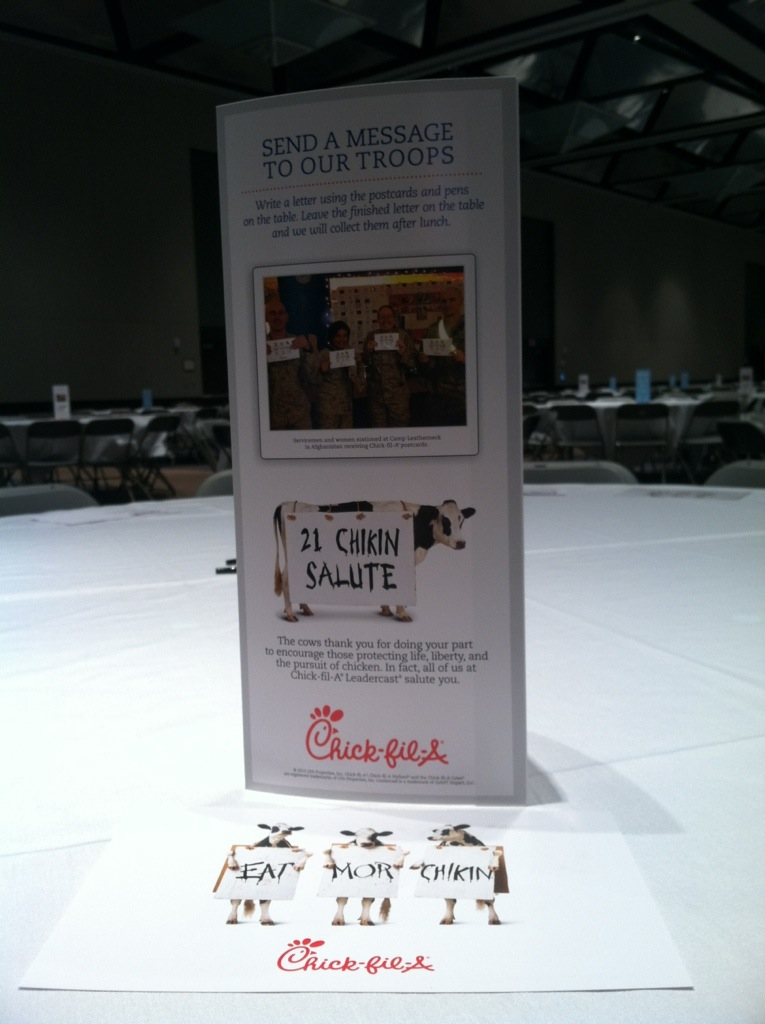 Not only were we being trained to be better leaders we also received broad instructions on what to do with it. So it was up to us to figure it out.
Fold the placards, place them on each table. Then place pens and postcards around the tables so that attendees could write notes to our troops who are serving overseas. We weren't told how to do it. Just to do it and we could figure out what worked best.
It wasn't just lunch. It was a lesson in thankfulness.
Tweet