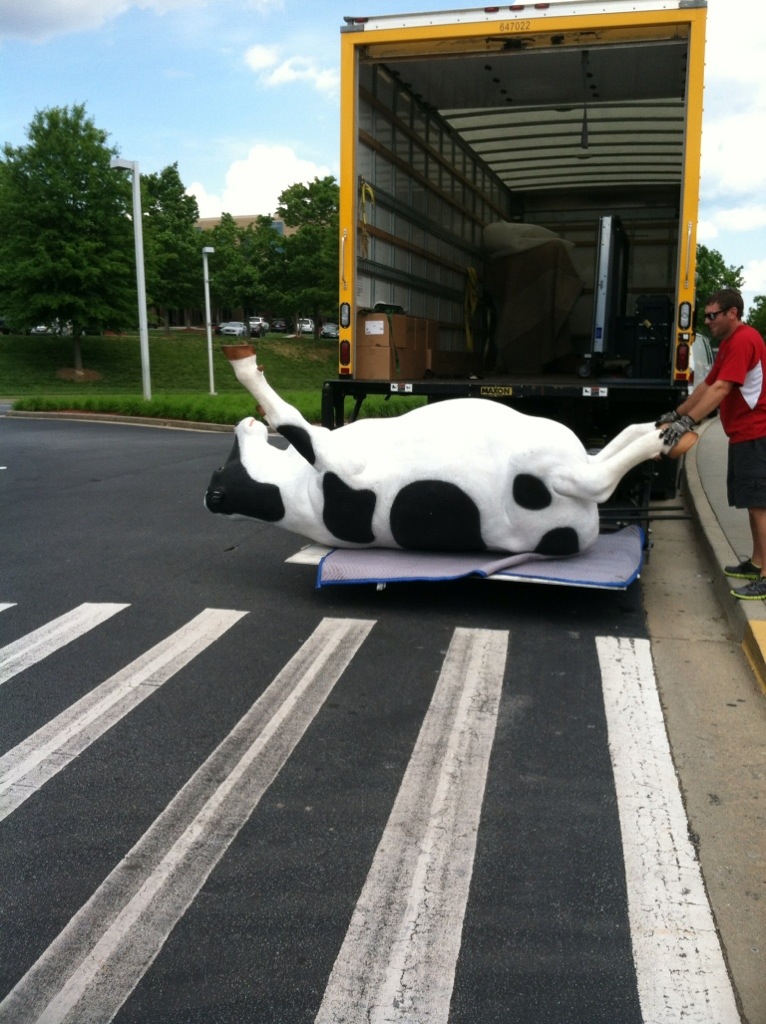 So what do you do when your cow is broken?
On several occasions things didn't go as we had planned. Either we didn't have the right equipment or the right things were in the wrong place. Or the job required more people and we didn't have the manpower necessary.
We had to improvise. We had to find a way to make good out of the mistake.
Amid the chaos a lone voice stood out suggesting a course of action. Everyone pitched in and it worked. We didn't have much time.
Because our cow was broken!
Tweet