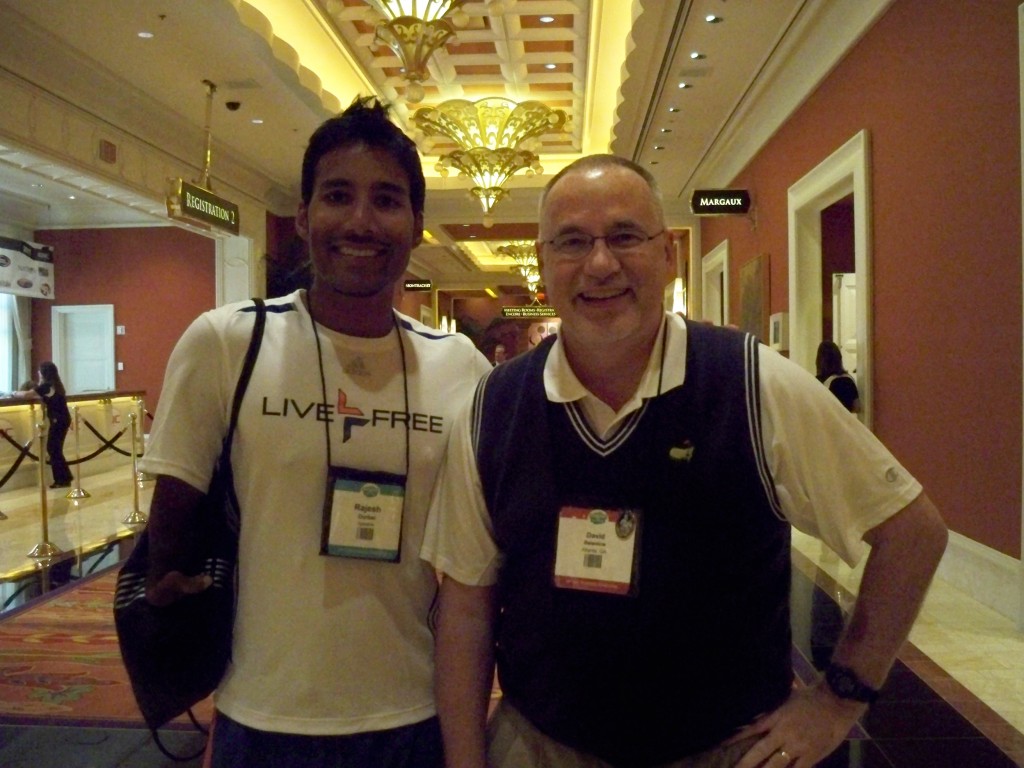 Are you a runner? Do you have a job that requires working on your feet? Ever wanted to stick your toes in the water to test the temperature?
Try this one on . . . You're born missing bones in both legs. Plus, your right arm is only partially developed. By the time you are one, both legs were amputated below the knee. Now you've got to learn a totally different approach to walking without legs. Kinda tough to do those things listed above, huh?
Fast forward from 1977 to 2010. What do 14 hours, 19 minutes and 12 seconds mean to you? It could be the drive time to a vacation paradise. It could be the amount of sunlight in a day where you live.
Or it could be how long it took Rajesh Durbal to finish the Kona Hawaii Ironman World Championship. That's a 2.4 mile swim, a 112-mile bike race through lava fields finished up with a 26.2 mile marathon. All this with one good arm and a heart determined to accomplish anything.
"Don't ever give up on what you believe in.
Not once.
Not ever.
Dream to do extraordinary things everyday."
How big are your problems now?
Tweet