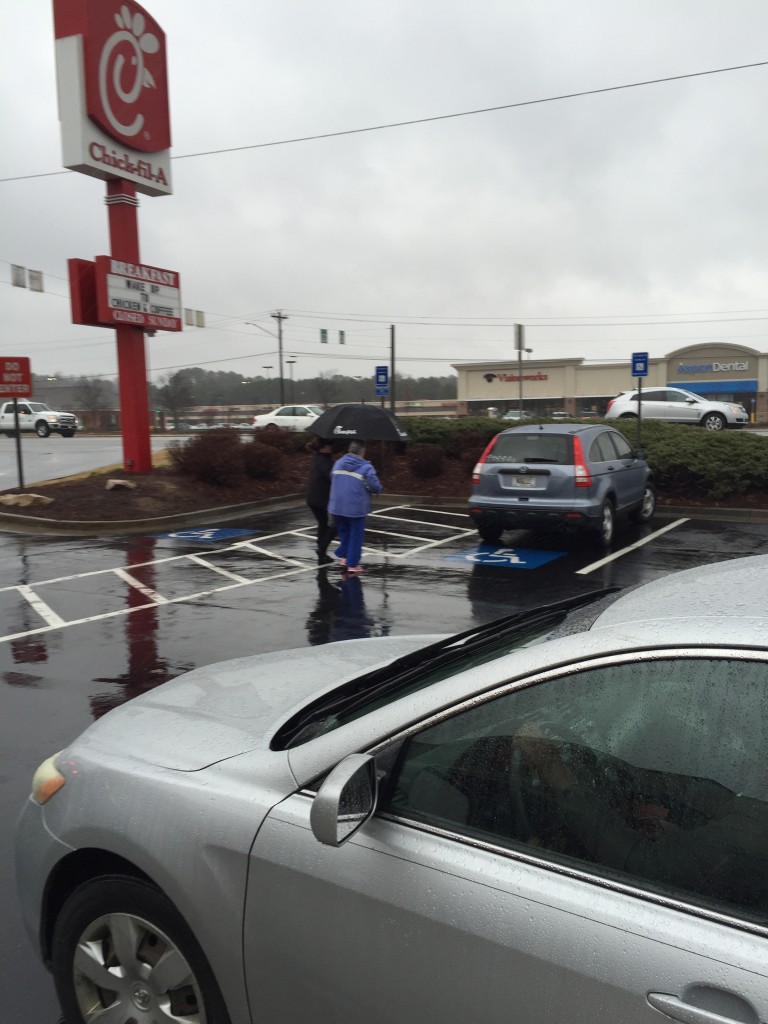 Meet Elisa. She's the one carrying the umbrella on the left.
Why is she carrying an umbrella? Well besides the obvious fact that it's raining, she is out there because of where she works and what this location means to the community.
I spoke with the business owner to get her name. He said it's what they do all the time. The rain falls and the umbrellas come out escorting patrons to and from their vehicles.
Have you EVER had this kind of experience at any other fast food chain? Casual restaurant? Maybe the kind of service you would get at a five-star location. But you'd be hard pressed to get it at McBurger something.
Are you giving your customers your unexpected best?
Tweet